Swipe to the left
Chicken & Wild Rice Casserole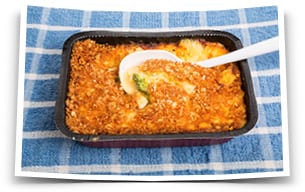 Ingredients:
2 cups shredded roasted chicken 2 cups broccoli 4 spring onions, finely chopped 2 tbsp coconut oil or butter 2 cloves garlic, minced 1 cup wild rice 1 tomato, chopped 2 ½ cups chicken stock ¼ cup sour cream 1 cup cheese, grated ¼ cup parmesan cheese, grated Salt and fresh black pepper
Method:
Preheat the oven to 220 °C (425 °F). In a large frying pan melt the butter over a medium heat. Add the garlic and most of the spring onion and cook for a bout 2 mins or until soft.
Add the chicken, broccoli, rice, tomato and salt and pepper to taste. Mix well.
In a bowl mix the sour cream and chicken stock well with a whisk. Add this to the pan along with half of the grated cheese and half of the parmesan and mix well.
Bring to a simmer and then pour into a baking dish and bake covered until the rice is tender and the liquid is mostly absorbed. About 30 mins.
Remove from the oven and cover with the rest of the cheese and parmesan and put under the grill uncovered until the cheese is melted and golden, about 2 mins.