Swipe to the left
Common Eye Conditions You Should Be Familiar With
Don't be blurry about these common eye conditions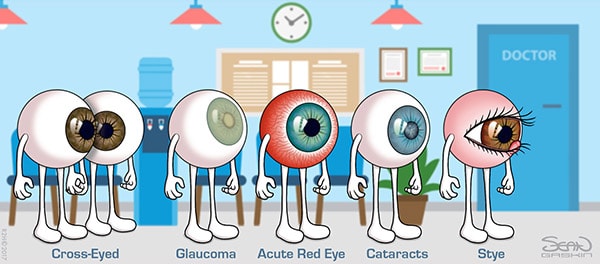 Your eyes are your body's built in super megapixel camera. The vital structures you see on the front of your eye (iris, cornea, pupil, and lens) focus and capture the image on your retina. The retina is equivalent to the camera film. If any of the structures in front are defective (affected by eye conditions), seeing will be difficult or even lost in worst case scenarios. So don't take your eyes for granted. They're not just there to make you beautiful; they're also there to serve a more essential function…seeing.
Some eye conditions aren't serious and don't take that long to heal. Still, you should familiarise yourself with the more common ones. Here they are:
Apply the 20-20-20 rule. This is especially useful while reading using your tablet. Take a break from reading every 20 minutes. Look at something 20 feet away (it can be anything other than what you're reading) for 20 seconds. This simple rule prevents eye strain and relaxes tired eyes.


You can stare all you want, but don't forget to BLINK! Blinking clears the surfaces of your eyes of debris and dust while flushing fresh fluids over them. It also delivers nutrients to the structures there. Why wouldn't you want to blink? Healthy blinking ranges from 7 to 10 blinks per minute. Practice!


Try to minimise exposure to blue light. An example would be when you use your laptop at night. There are some applications you can install which act as eye filters to minimise strain and harm on your eyes. Read more about blue light here. Also, when reading, use the correct type of lighting. If your lighting produces shadows, fix it. Use a reading lamp with a bendable neck.


Shield your eyes from foreign objects and UV rays. Foreign objects can range from flying debris to fast moving insects or dust. Use protective eye wear at work if the situation warrants it. Wear your sunglasses when you go to the beach. Believe it or not, your constant grimacing and frowning when trying to shield your face from the sun can also give you a headache. Let's not forget the actual UV rays damaging your eyes. These rays can cause corneal sunburn and certain types of cataracts.


Drink enough fluids to hydrate your eyes. Like the wipers on your car, you need water to lubricate, clean, and hydrate the structures in the front of your eye so you can see clearly.


Keep an eye out for the following herbs:
Your eyes require nutrients to function optimally. Load up on these. Check out the table below:
Feeling overloaded? Don't be. Just remember to have regular eye checkups as eye conditions don't always present themselves with symptoms. Sudden changes in your vision and eye pain warrant immediate medical attention. Follow the tips outlined above to prevent future eye problems. Take good care of your eyes, you only have two of them after all.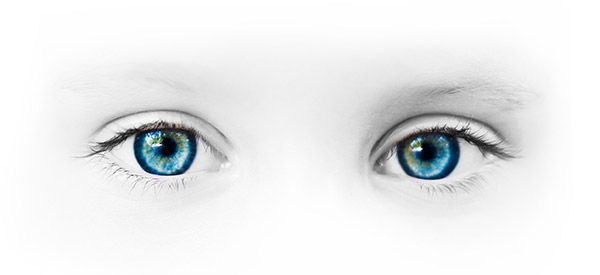 ---
Related Links
---
---