Swipe to the left
Salmon Kumara Cakes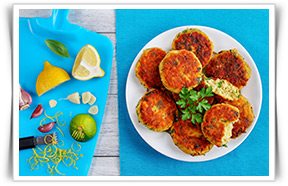 Ingredients:
500g Kumara 200g Hot Smoked Salmon, flaked 1 cup spring onion, finely chopped ½ cup fresh coriander, finely chopped ½ cup fresh parsley, de-stemmed and finely chopped 2 tsp lemon or lime zest 1 tbsp tamari soy sauce 1 tsp fish sauce ¼ fresh black pepper ¼ sea salt Coconut oil or butter for cooking Lemon or limes wedges to serve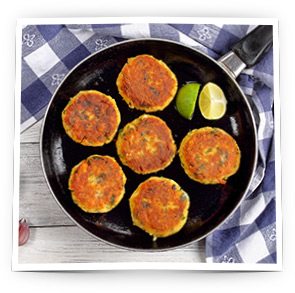 Method:
Peel the kumara and cut into even sized peices. Add to a pot of salted water and bring to the boil. Cook until soft, roughly 10 mins.
Once cooked, drain the kumara and mash in the pot. Then add the parsley, coriander, spring onion, tamari, zest, fish sauce and salt and pepper. Mix well.
Form the mixture into 6 to 8 even cakes depending on how large you would like them to be. Add the coconut oil or butter to a pan on a medium heat and fry each cake for about 4 minutes per side or until golden brown.
Serve with a lemon or lime wedge and your choice of salad or steamed vegetables and aioli, salsa or yoghurt sauce.